1.4.2019.
Business technology that meets customer expectations. It is important to maintain human contact when implementing digital solutions and new technologies.
In late March, Croatian Post participated in the big postal conference organised by Post&Parcel, a global agency for researching postal technologies. The conference "Leaders in Logistics" was held in Madrid, where Croatian Post was represented by Mladen Puzak, Executive Director of the Express Division. This lecture answered the question of the kind of technology that should be used in business operations in order to simultaneously increase customer satisfaction and meet their expectations.
Puzak spoke about collecting data, which would facilitate decision making since, in his opinion, such a policy would not have a long-term effect on market demand. Today, the last best experience quickly becomes the new minimum expectation. His lecture also answered the question of digital solutions that have a positive effect on operational processes and how they benefit users. He also emphasised the importance of maintaining human contact when implementing artificial intelligence and new technologies in business operations.
Representatives of 250 national postal operators, as well as logistics and courier companies and leaders in the aforementioned business segment, shared the latest information at the conference. The rise of e-commerce, the challenges of transborder delivery, sustainability, customer expectations, supply, new technologies and innovations pertaining to postal and package operations with which operators are yet to catch up were also discussed at the forums.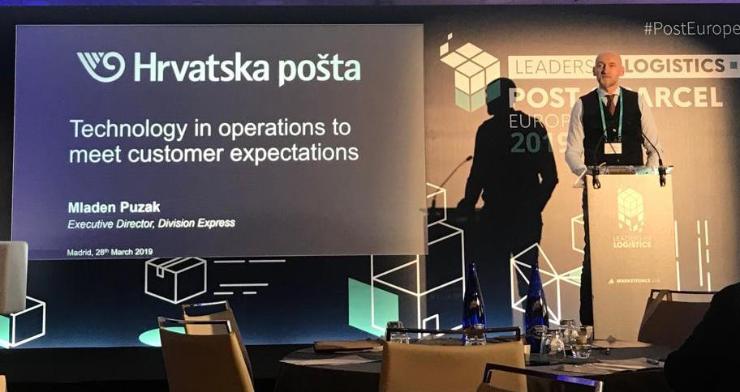 Mladen Puzak: "The postmen and postwomen themselves, as well as communication with users, will remain the same in the postal environment in the next 10 years."