How? By becoming a member of the My Post Loyalty Program. Use your loyalty card to earn points and exchange them for numerous prizes and benefits within the Loyalty Program.
My Post is a loyalty program of Croatian Post by which we reward our customers for making purchases and obtaining retail, postal and financial services at our post offices. The card accumulates bonus points – for each 1,30 € (HRK 9,79) spent during a visit to a post office, you earn one point.
It is not too late to become a member of our Loyalty Program. Complete a registration form at your nearest post office and you can start using your My Post card and earning points immediately. To earn points even faster, integrate your family or household loyalty cards into a joint membership.
More about the My Post Loyalty Program at www.mojaposta.hr.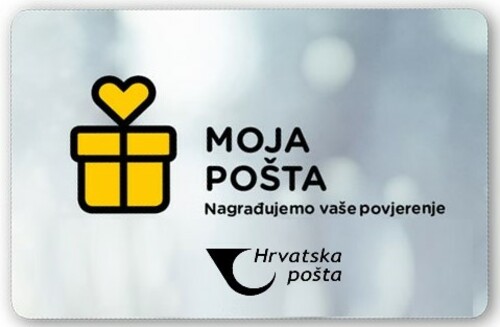 Fixed conversion rate: 1 EUR = 7,53450 HRK