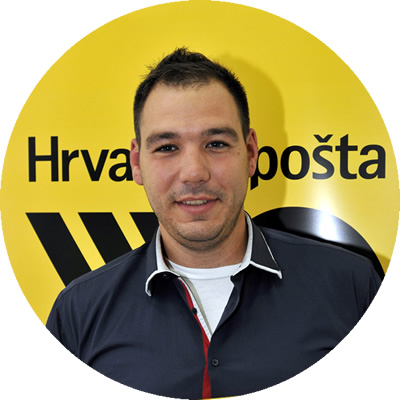 Siniša Jukić is a general delivery postal worker and controller of postal processes. He started working at Croatian Post in 2007. He describes himself as a social, ambitious and friendly person. Sincerity is what he appreciates the most in other people and believes that it is the basis of any good relationship.
He is a dedicated and responsible employee and enjoys working at Croatian Post because he generally enjoys communicating with people. Siniša says that his work is valued and that motivates him to be even better at it.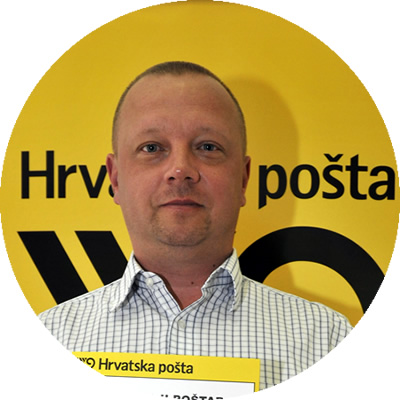 Jurica Glokević is a general delivery postal worker in a Zagreb neighbourhood Sloboština. When he first started working at Croatian Post in 1997, the biggest challenge were deliveries in all kinds of weather. He is a positive and fun-loving person and always enjoys a good laugh with his fellow workers. He believes that sincerity and honesty are the most important things in life and work. He approaches work conscientiously and responsibly and enjoy his job because it earns him his living and it is not boring, because he is always on the move.