Croatian Post has acquired new electric mopeds
ZAGREB, 15 April, 2021
– Croatian Post has boosted its postal service fleet with 26 new electric mopeds. The company's green fleet has been continuously expanding for years and with electric mopeds it will reach 246 electric vehicles, including 40 four-wheelers.
The new mopeds can reach a top speed of 45 km/h and travel 98 km on a single charge. By using electric mopeds for delivering mail, the company will reduce greenhouse gas emissions by almost 20 tons a year. Funds for acquiring electric mopeds have been co-financed from the Environmental Protection and Energy Efficiency Fund's nonrepayable funds. Mopeds will be used in busy downtown areas and on island delivery routes, i.e., where petrol stations are far from the nearest post offices.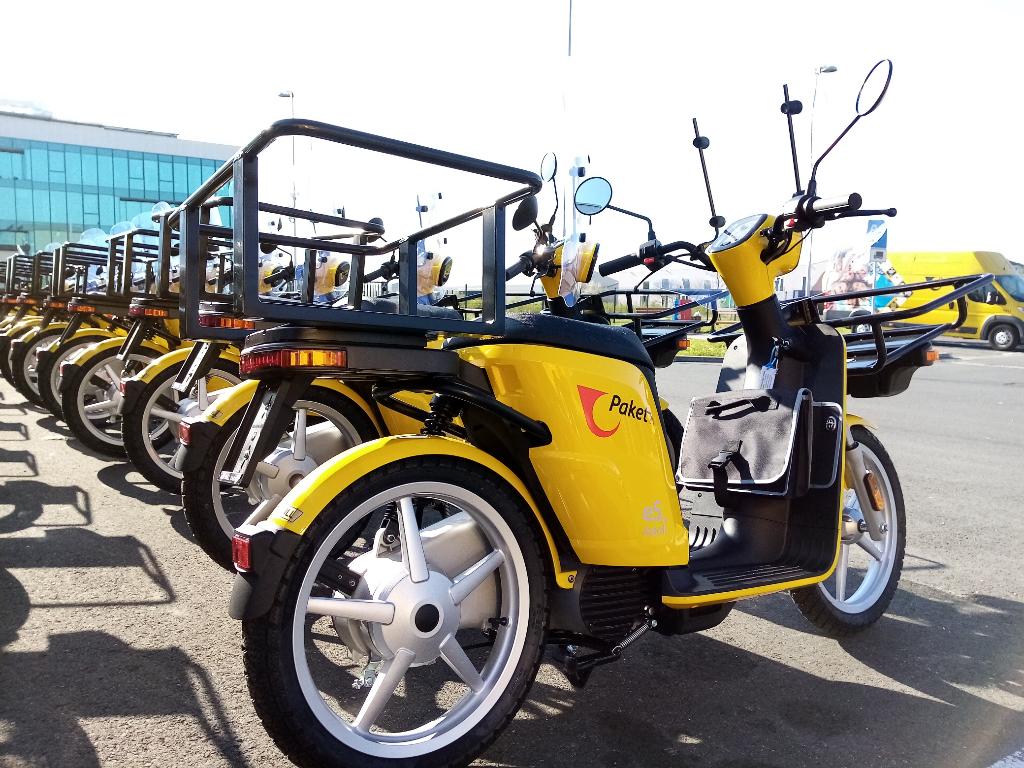 For several years now, Croatian Post has worked intensively on CO
2
reduction projects, while also expanding its green fleet. In order to ensure further expansion of its electric fleet, electric vehicle charging stations have been installed in Velika Gorica, Osijek and Zadar. Velika Gorica and Osijek are 50 kW stations, while the station in Zadar has a rating of 22 kW. With the strategic deployment of charging stations, the logistic capacities for electric vehicles have been increased.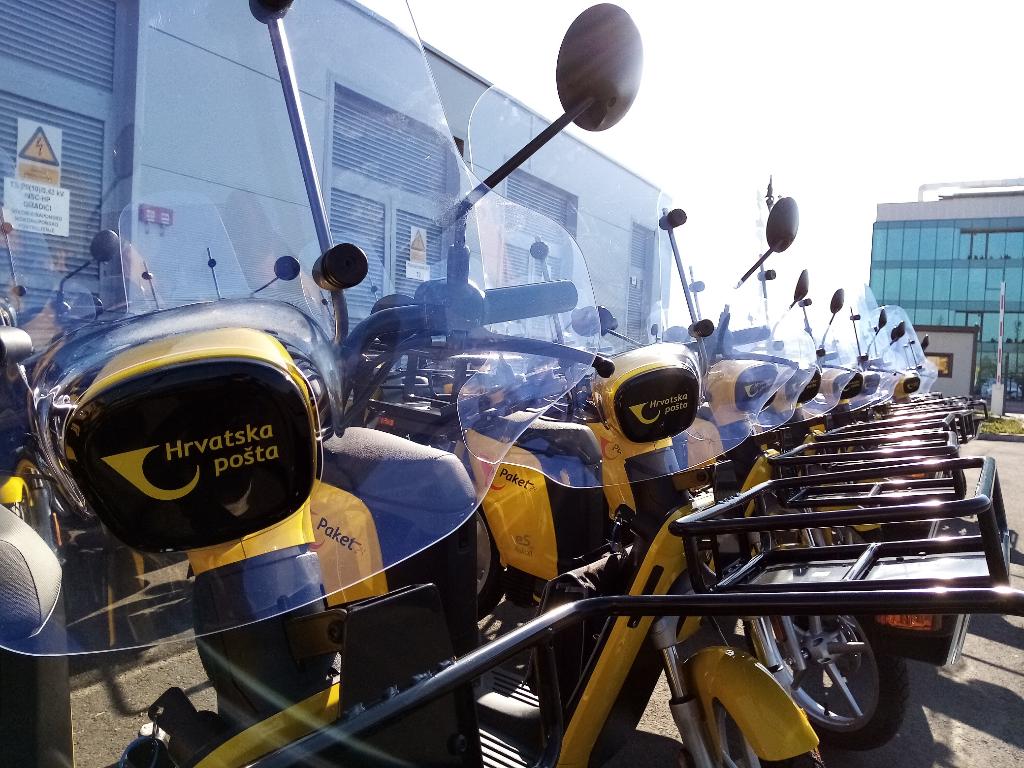 Dedication to energy efficiency is recognized not only in transportation, as one of key focus areas, but also in Croatian Post's corporate real estate management. An example is the HRK 60 million Bakar-Kukuljanovo facility under construction, which will upgrade the quality of postal services in western Croatia. The new property will include a solar power plant and thus significantly increase energy efficiency.