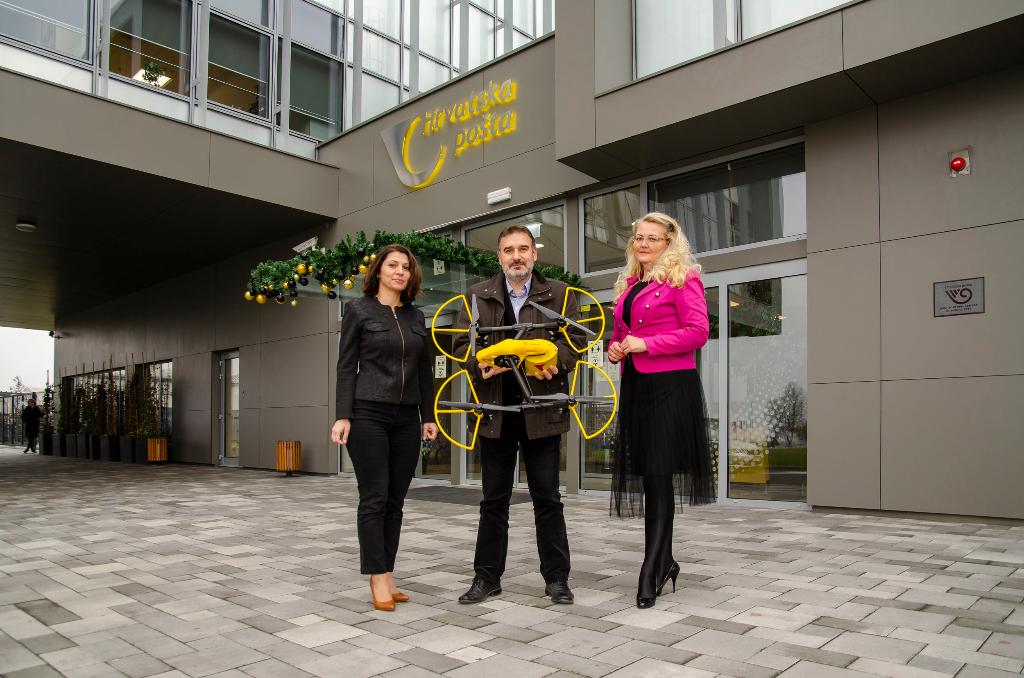 Croatian Post coordinates international project financing by Erasmus+
FlyVETUp! Kick off meeting was held on Thursday, November 26th 2020 at the Croatian post's New sorting center (NSC) in Velika Gorica using the Microsoft Teams platform. The objectives of the Project and project activities, budget, time schedule and contractual, financial and work obligations of all participants in the project were presented at the meeting. The participants in the meeting were representatives of the Rudolf Perešin Aviation Technical School from Velika Gorica, the Cyprus Post and the Greek Post and the companies AKMI from Greece, BK Consult from Germany and Dronint from Cyprus, partners in the project. Representatives of the Croatian Post were Ivana Kristić Buntić, Head of the Department for EU Funds and Other Sources of Financing, and Ivana Filipović, Project Manager.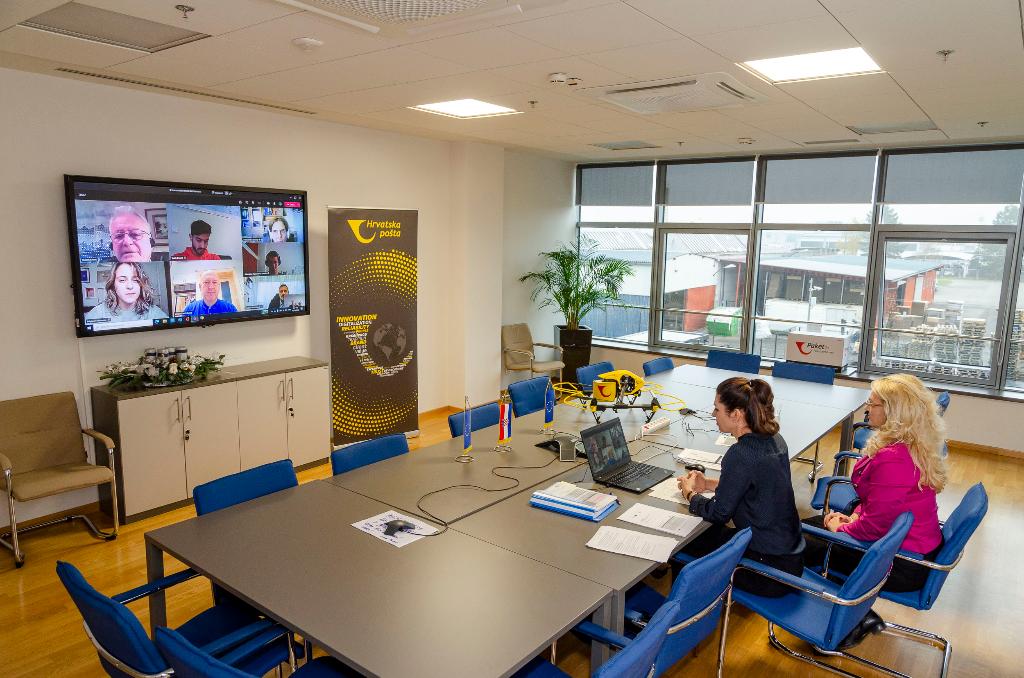 With this project is planned to create a curriculum for drone pilots, which will then be piloted by relevant staff of partner organizations. The aim of the project is to raise awareness of the possibilities of using drones in various industries and to promote the technological orientation of the Croatian Post to improve the process in logistics by introducing innovations.
The project is fully funded through the EU by the Erasmus + program in the amount of 214,382.00 euros, and will be implemented from November 2nd 2020 to November 1st 2022 . FlyVETUp! project coordinator is Croatian Post.